6 Reasons Why Your Business Needs a Website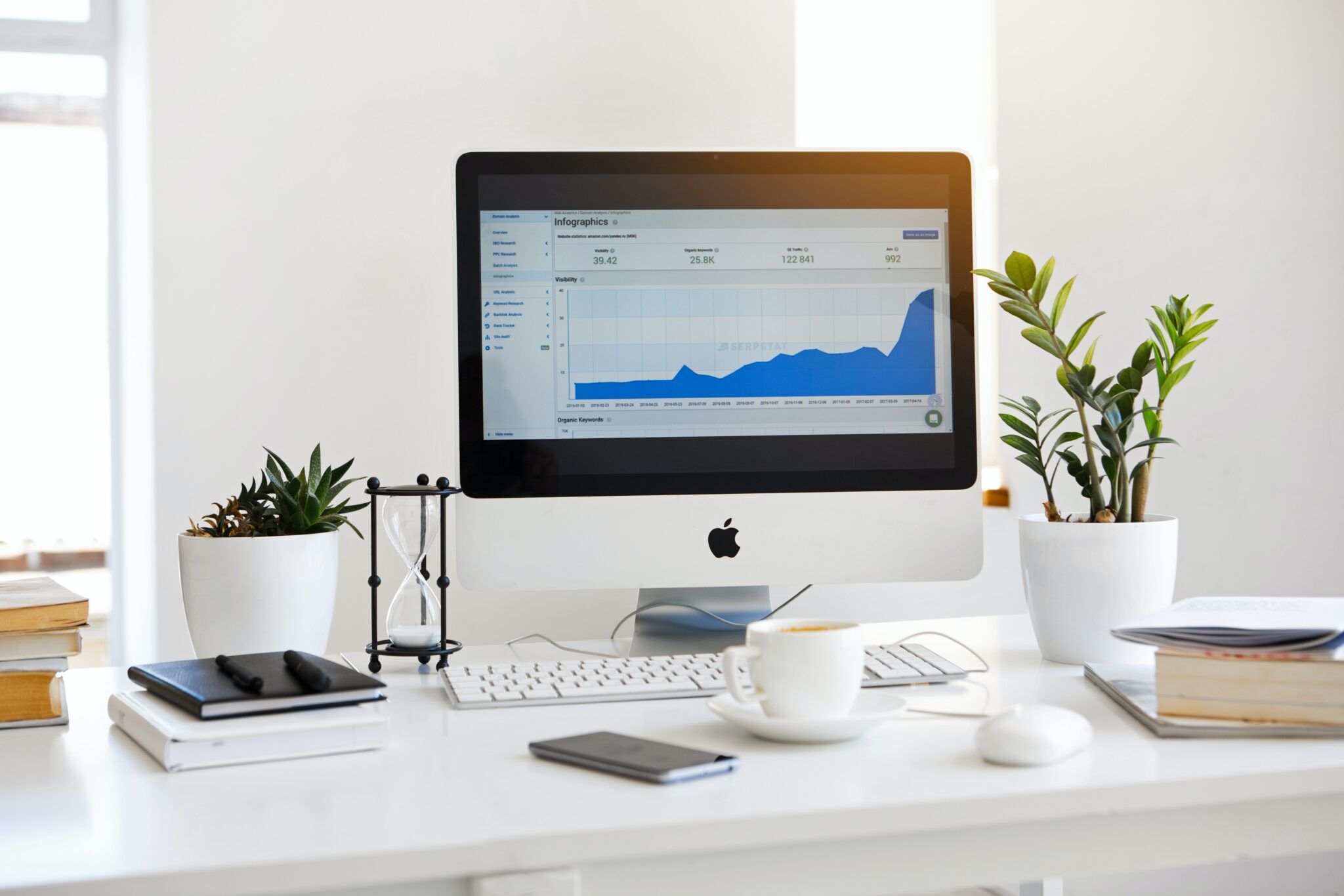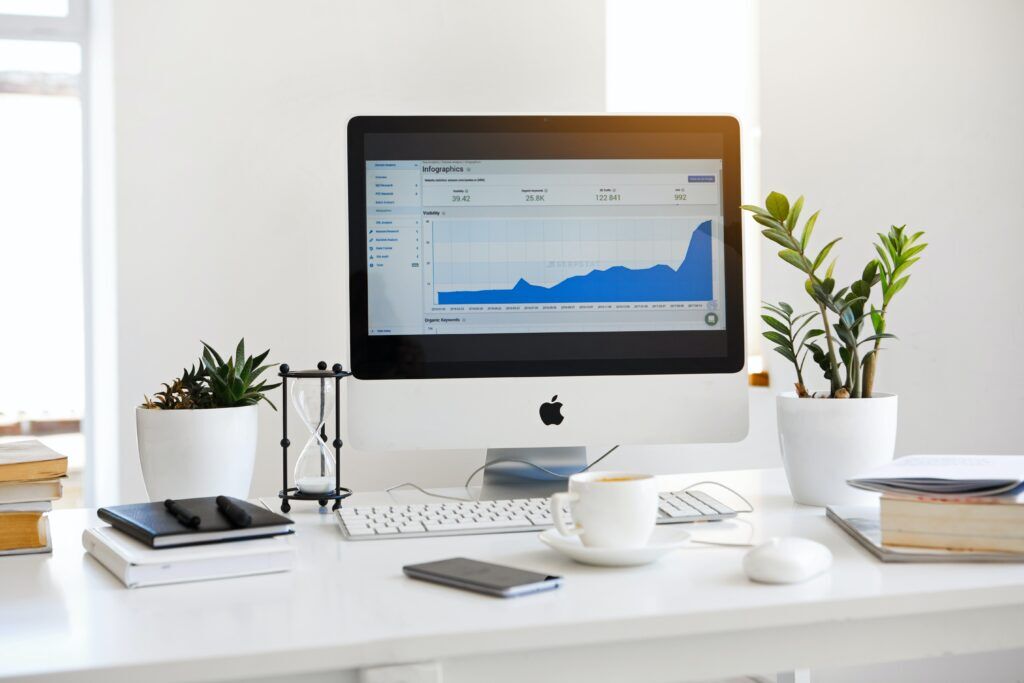 It's the year 2022, we're still recovering from a global pandemic which forced everybody indoors, and yet you're still considering whether you need a website for your business or not?
The time to get ahead of the curve by being online was 15+ years ago.
But the time to keep your business alive and nurture further growth – is right now.

Need more convincing? Carry on reading.
Here are 6 reasons why we believe every business should have a website:
1) Customers can find you more easily
Have you ever typed in "restaurants near me" on Google to find a really great place to eat out?
Well…any restaurant without a website wouldn't have shown up in that list of search results – and that's a missed customer before they've even had the chance to see or consider your business.
With today's advanced technology, it's as easy as whipping out your cellphone and making a quick Google search to find a certain type of business that you're looking for.
Once the search is made, you then have access to public reviews and comments about the listed businesses – something that will have a major impact on your decision of which business / website to choose.
On the selected business's website, you'd be able to find their operating hours, contact details, product or service details, and more.
With this kind of information being available at the tip consumers' fingers – you best believe they're doing their homework before deciding which business to interact with – whether it be online or eventually in person.
And if you're not allowing your business to be discovered on the internet by not having a website,
You're missing out on the tons of potential clients that are apart of the 8.5 billion searches happening on Google every single day.
It may be important to highlight that just by having a website for your business, it doesn't necessarily mean instant new clients and brand awareness,
A website needs to be "search engine optimized,"
Meaning that it's structured in such a way that it's easy for Google's bots (and other major search engines) to find your website, index all the content, and allow it to rank high when people search for terms and keywords related to your business and its products or services.
Be sure to check out our article "What is SEO anyways?" to find out more about what SEO is, and how we can help rank your business website on top of the Google search results.
2) Your Website Provides Information About Your Business
Having a website allows you to inform customers about your brand, products, or services.
Customers can view and compare prices, see your office hours, and find your business's contact details.
Further, by using something similar to an "About Us" page, you can truly express the personality and culture of your brand. You can creatively explain to your audience what your business's mission is and how you plan to achieve it.
Having this information available for consumers online is vital as it builds trust and legitimacy around your brand – 2 crucial aspects of any business.
3) More leads
The internet has truly gifted businesses with the opportunity to pull in new leads and clients from geographical locations that were never accessible to them once upon a time.
Having a website is basically like having a virtual storefront that remains open 24/7.
So even when you're lying in bed with a cup of hot chocolate and binge watching The Big Bang Theory, consumers can still find and learn about your business from anywhere in the world!
And in some instances, such as E-commerce, customer orders can be fully processed and fulfilled without needing to raise a finger.
Such is the power of the multiple automation tools available online.
And no, it's not magic…
It's just what the Internet can do.
The world is going digital, and online shopping leads the path!
See our blog post The Stats Never Lie… to get a deeper and data-driven understanding of the benefits that being online has to offer.
4) Credibility
Chances are, there will be other people offering similar products and services to your business.
Having a website with engaging content and past client reviews ensures your site visitors of your legitimacy as a business.
In fact, it's almost a little alarming nowadays when we search for a business online and can't find a website of theirs…like do they even exist?
5) Build your brand's identity
By having a website, you put yourself in control of what customers can read about your business.
This allows you to create your own brand sentiment and how the public will perceive your business. Crucial for customer retention.
Doing things like adding the personal profiles of your employees, showcasing work that you've done for the public, or sharing frequent blog posts that inform and drive engagement with your audience can truly help create a personal identity for your brand.
One that sticks in the heads and hearts of your clients, turning them into loyal life-long customers.
6) Easy Tracking & Analysis
With the use of Google Analytics and other similar tracking software, you'll be able to see in-depth data and statistics about your website visitors, as well as all their interactions on your site.
For example, you'll have access to see all their demographic info (age; gender; location etc.) and what sections of your site they spend the most time on.
You'll also be able to determine how they found your website – whether it was from a social media channel, a Google search, an ad that you're running, or a referral (backlink) from another website.
This data can be extremely valuable when you're considering advertising strategies, new products/services to offer, or new locations to serve.
Tracking and measuring the activities on your website, as well as the related digital marketing activities, will help your business make highly complex decisions more accurately.
A lot more accurately and easily than non-digital traditional methods.
If you'd like to read more about how Google Analytics can help your business, check out this article.
Head over to our digital services to see how we can help your business grow in the digital world today.
We've been nominated as one of the Top Agency's in South Africa!
Follow the link to view our profile on their website:
https://www.designrush.com/agency/profile/aesthetic-marketers